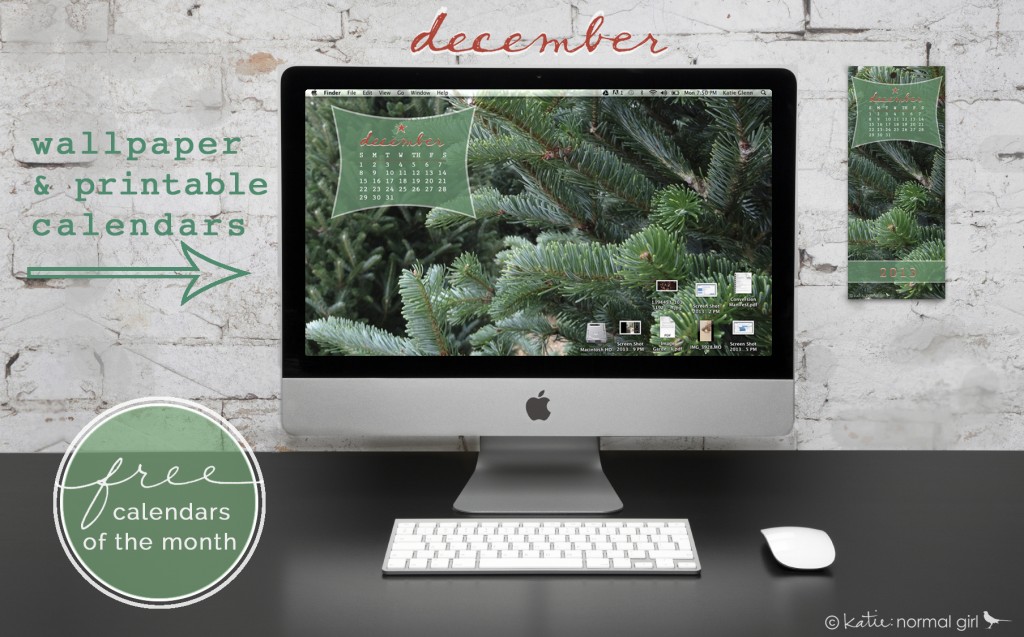 There is nothing more delightful than browsing through rows of pine trees while bundled in a warm coat and sipping on hot chocolate. This weekend I found myself doing just that, wandering through rows of evergreens. I love the scent of real pine trees and the soft feel of the pine needles on a Douglas Fir Tree and I love the green – rows and rows of green! I took plenty of pictures on my pine nature walk and I've used one of my favorites to bring a bit of the pine forest* to your computer or desk this month, with the December calendar. I hope you enjoy this bit of evergreen!

Continue to the Download Gallery.
*scent not included. I know, I'm bummed too. Where's our scratch-n-sniff computer screens??